UPDATE 9/15/13: New secret email found that allegedly shows NYC DOE Deputy Chancellor of Operations Kathleen Grimm sent false information about asbestos disturbance at IS 49 Berta Dreyfus, Staten Island. Knowlingly false I do not know. I hope not.
This piece was originally posted in early January 2013. I have made some changes and filled in some blanks with the new-found information. ——————
Prior to becoming an educator, I worked in the environmental field. My duties varied from lead and asbestos inspections to monitoring ground water and air quality. I would go from hanging off a bridge with a bucket truck for an inspection to walking the dark and dirty NYC subway tunnels with a light on my hardhat. Another responsibilityhad been to inspect schools for asbestos and oversee the properremoval of asbestos containing material (ACM). I thought all that work was behind me, but apparently not.
One day in December 2012, I was in my educator exile and having a phone conversation with a member from my school, Berta Dreyfus IS 49. They, as did many, were complaining that Principal Linda Hill and other administrators can get away with so much for so long and how safety is constantly a problem. We were wondering why no one from Tweed (NYC DOE) steps in to help the school with its many problems. The staff member brought up the wall that was demolished to install a large LCD TV in the main hallway (see below). "Wasn't she [principal] told she has to take that down a year agobecauseit's a fire hazard" they asked me. "Yes."I replied "Iforgot about that. I thought I heard that too, but it's still up and running in an unvented room. No one cares." At that point it hit me like a bolt of lightning…like a scene from a movie when all these images and conversations play back together in 2 seconds and produces some clarity. I remembered that a coworker went to the school to pick something up during Spring Break while the demo was under way. Their comment to me was "The dust was so thick that you couldn't see down the hallway."
I thought to myself "Dust down the hallway Nocontainment……I hope the wall didn't contain….asbestos!" I wish I was wrong on this hunch, but unfortunately I was not. I went into my investigative mode, that my wrongful exile to the rubber room has given me time to do. I looked up the AHERA report of the school and found that material on that wall might have contained asbestos. I reached out to my union and contacted the UFT Health and Safety Office. They investigated and responded on December 21, 2012 with we "contacted the DOE Division of School Facilities (DSF) regarding your report of the installation of a TV in the sound control room. DSF reported that the Wall that was mounted is POSITIVE for asbestos" Material that was positive for asbestos, seems to have been pulverized during demo and made airborne in a middle school. No containment was in place. It does not seem that School Construction Authority was notified as they would have never allowed this. I spoke to them and they agreed this would never have gone through had they known. However they did tell me it's out of their control as it was a done deal. I tried reaching Rose Bimbiras, the Children First Network 211 Facilities person, but she was out. Instead I left a message for our school's Director of Operations, Laura Kaiser. No response. My research into the matter showed that Principal Hill apparently hired a private contractor, BNSA, and did not obtainNYCSCA approval. Here is the email conversation between the project manager and Principal Hill. (By the way I FOILed the payment that was made to see where the money came from, but was denied by NYC DOE FOIL Officer Joseph Baranello.) Who approved the payment and where did non approved contractor funding come from
EMAIL
/////////////////////////////
From: Date: Mar 8, 2011 12:56 PM
Subject: Demolition For LCD Screen Installation
To: <LHill2@schools.nyc.gov>, <lhill@dreyfus49.com>, <LHill2@nycboe.net>
Dear Linda,
I was hoping you might agree with allowing my team to begin work on the wall in that small room, in preparation for installing your new LCD screen. What do you think about that
Project Engineer B N S A
///////////////////////
From: "Linda Hill" <lhill@dreyfus49.com>
Date: Mar 10, 2011 8:42 PM
Subject: Re: Demolition For LCD Screen Installation
To:
,
I won't be in tomorrow, but my secretary will have your check. The room is ready for you except that the PA system must be covered so that there won't be any dust that get in it. Please also cover the file cabinets with our walkie talkies on them. Please try to get there before 7:15 because we have scanning (metal detectors) in the morning and you will have to go through the metal detectors and bag scanners. You also have the option to come in the building through the driveway back door to avoid scanning altogether. You can work until 8:20 when classes officially begin, however, the students begin coming in the building around 7:40. If you need any help from an administrator speak to Joanne Aguirre, my AP. If you need to speak to me, text me. Take care. I am so excited to have this project started.
Sincerely,
Linda
/////////////////////////
This is what an asbestos job should look like in a school. Even with no asbestos the Standard Operating Procedures (SOP) require a containment to keep dust levels down. This was confirmed by DSF personnel who called me.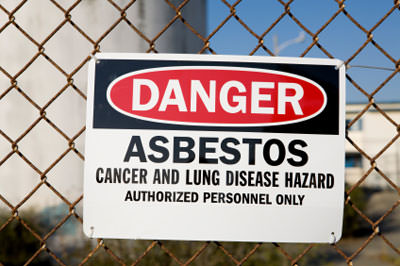 After making calls and sending emails to all I felt that the safety and well-being of the school community was ignored again. I decided to try to approach the District 31 Community Education Council (CEC). I've contacted them for months about many other issues and they had been very little help. They kept relying on information from Superintendent Erminia Claudio, who was very involved in the retaliation against me. Despite all that I thought I would at least try again. Perhaps this time they would act, write a memo to the chancellor or set up a meeting. Something…anything.
What happened next was an interesting series of emails for "damage control."
A post Sandy Hook "Armed guards in schools" resolution was being proposed, so the media was to be present.
Now see this newly obtained email from NYC DOE Deputy Chancellor Kathleen Grimm below. The information is incorrect and it's interesting to see who is copied on it. (OSYD, DOE Press, HR, Cluster 2, CFN 211, DOE General Counsel)
Deputy Chancellor Grimm was not forthcoming with her information though. You see, she was correct in that Asbestos Containing Material (ACM) was in the undisturbed mastic (glue) of the ceiling tiles, BUT what she withheld was the fact that also assumed to be ACM is another mastic. The mastic that is used to hold a Bulletin Board to a Wall. You know, like the bulletin board that was taken down and had the material that held it up (wall and mastic) pulverized to a dust by non approved contractors for a TV installation.
See highlighted part below. They further try to protect themselves by saying that air samples show the air was clean. However, the air sampling was conducted a year and a half after the disturbance. Of course the air is clean after the dust settles.
Looking at the email correspondence between Principal Linda Hill and the contractor above shows that work began while school was in session, which makes the Deputy Chancellor's last sentence…unfortunately….inaccurate.
To make the issue even more bizarre, did you notice how they increased security since they knew I was going to be at this meeting. Harmon Unger and Frank Jordan are involved with safety.
Then here are the follow up emails after the meeting took place.
"Portelos was not on his game." I'm flattered. To me it means that they believe that at some point I actually "have game."
Calling the president of the CEC a total fool For what Proposing Resolution 76 or asking about my asbestos allegations
See below:
///////////////////////////////
From: "Francesco Portelos" <fportelos@gmail.com>
Date: Jan 14, 2013 12:57 PM
Subject: RE: CEC To: "CEC31@schools.nyc.gov" <cec31@schools.nyc.gov>, <eclaudi@schools.nyc.gov>
Mr. Pirozzolo,
I hope all is well. I still have not received any documentation pertaining to asbestos. It's been a week, my staff and parents are questioning the job that was done. I'm reading over all the PCB stories on silive.com and instead we receive nothing about asbestos.
Today is 263 days since I've been removed and still no charges.
-Francesco Portelos
On Jan 7, 2013 2:08 PM, "Cec31 D31" <cec31@schools.nyc.gov> wrote:
Dear Mr. Portelos, Thank you for your response. You are correct in your statements that the CEC is involved with SLT and safety issues of our schools. I would like to let you know that I have found your past comments to be very disturbing if in fact they are true. It is for that reason I have had conversations with both the Superintendent for District 31 and with a representative from the UFT. With each conversation I have been assured that the issues you have raised are being addressed if they have not already been addressed. I have also been told that due to numerous investigations such as you have mentioned, there is little conversation to be had with the CEC about your statements. I have little option but to believe that your concerns are being addressed by either routine examination of your complaints or they are being addressed by the investigations you mention.
I was deeply concerned about your allegation of a possible asbestos exposure at IS 49. I would like to let you know that I have talked to Superintendent Claudio and she has told me that an asbestos exposure did not exist.
In fact Superintendent Claudio has documentation available to disprove your claim. The rules for speaking at a CEC meeting are governed by our by-laws and have been in place since the inception of CEC 31. If you wish to talk about concerns that you have about school issues, that is fine. Comments relating to the conduct of individuals not related to school issues are not allowed. Sincerely,
Sam Pirozzolo,
President Community Education Council 31 (CEC 31)
715 Ocean Terrace
Staten Island, New York 10301 Phone: 718-420-5746
Fax: 718-420-5745
Website: www.CEC31.org
////////////////////////////
I did receive a call from Division of School Facilities who in turn informed me that they read this blog post and I was indeed "100% correct"
Now what We, the 1,000 students and staff that were walking those halls and rooms wait